Summer is finally in full swing and a big part of enjoying the weather is doing good, feeling good, and looking good. Want a radiant glow from head to toe? Here's 6 must-have products that'll keep your hair and skin poppin' this summer.
This thick, sweet smelling body cream uses Cupuacu Butter, Acai Oil, Guarana extract, and other nutrient-rich oils and extracts to smooth and tighten the skin all over your body. The glow and softness it gives your skin is perfect for the summer, but the real benefit is in how it noticeably improves mild cellulite and dry patches—helping you feel more comfortable with showing a little skin this summer.
Take a generous amount of the cream and apply it all over your body after a shower. To lock in extra moisture, apply it while your skin is still damp. Get some here.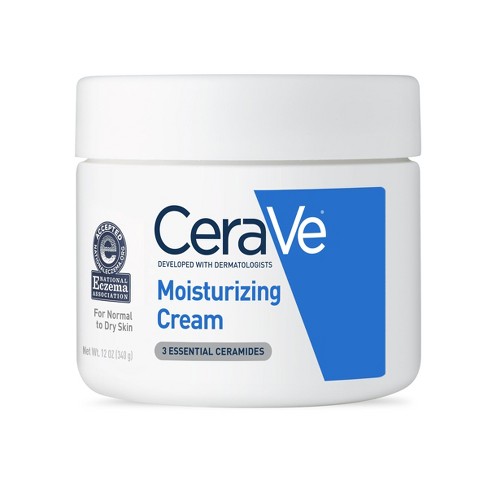 A good moisturizer is an underrated summer must-have because we tend to focus on intensive moisturizing when our skin is the driest, which usually is in the cold winter months. However, there's actually a risk for having super dry and rough skin in the summer, too! The culprit is sweat. Not only are you losing fluids and dehydrating your body (and skin!) when you sweat, but the salt from your sweat can cause dryness and irritation once it settles on your skin.
No worries, though. A good shower and an even better moisturizer will solve the problem in no time. My favorite? CeraVe Moisturizing Cream. This fragrance and oil-free formula offers 24-hour hydration and protection for all skin types—making your whole body soft and plump to the touch.
A lot of us shy away from wearing oils in the summer, especially when it comes to applying them to our face. However, oils can actually help moisturize, nourish, and protect where water-based creams might fall short in the long term—like when we go swimming or do some casual running around the beach. So, if you're interested in trying an oil this summer, go with Derma E's SunKissAlba Radiant Glow Face Oil.
It's a balanced mix of some of our favorite lightweight oils like Jojoba, Argan, and Sunflower, that gives your skin a natural glow and shimmer. Apply a few drops and massage it into your face as a cleanser or moisturizer.
Summer brings humid days, and humid days bring frizz. It's the cycle that us with natural hair know too well because it's been messing up our wash and gos and twist outs for as long as we can remember. Mielle's Pomegranate & Honey Leave In Conditioner is a quick and simple solution to this problem. It moisturizes and conditions while aiding in easy detangling and all day frizz control.
The best part about this product is that it is type 4 friendly, meaning that women with 4a, 4b, 4c hair or any combination of the three, can use it and it'll work beautifully. Just work through freshly conditioned, sectioned-off hair and style as usual.
In our quest for ultimate curl definition and moisture, we often struggle to avoid one thing: shrinkage. Some of us don't mind it as much, but for the bulk of us, it gets in the way of us wearing all of the hairstyles that we really want to. Aunt Jackie's Don't Shrink Flaxseed Elongating Curling Gel promises to fix this problem by using flaxseed, shea butter, olive oil, and many other nutrient-rich conditioners to keep your hair moisturized and stretched throughout the day.
Unlike other gels, it stops your hair from getting crunchy and shriveling up into unmanageable curls and coils. It doesn't flake or cake up either, making it a product that allows great versatility.
Super poppin' defined curls are only possible if your hair is healthy and strong. What better way to ensure that than to put some much needed nutrients and protein back into your hair? Shea Moisture Bamboo and Maca Root Protein Masque gets the job done. The Aloe Vera juice and Shea Butter moisturize and hydrate your hair while both the Bamboo extract and Maca Root actually promote long and strong hair growth.
Using the mask after experiencing damage, straightening your curls, or taking your hair out of a long-term protective style will help get your curls back to a soft, bouncy, and supple state, which is exactly what you want for the summer.
(Picture source IG: naturallyneiicey)