The occasional dry, flaky scalp is something us wig and weave wearers know all too well. Yes, it's partially because a lot of us naturally suffer from irritated, chronic dry scalp, but it's also because wigs and weaves make it so easy to neglect our real hair underneath—scalp included!
No need to worry, though! There are tons of products and remedies out there to help you get your scalp right. Not sure where to start? Try one of these 3 products that'll keep your scalp from acting a dry, flaky fool underneath your weaves and wigs.
Treating a dry scalp is always a little awkward because it's right at the top of your head, which means all that dry, flaky mess building up on your scalp is sometimes super visible throughout your hair. Yikes! While that sounds like a nightmare that's not easy to wake up from, Eczema Honey Soothing Scalp Oil is an easy, on-the-go serum that truly makes the difference.
Formulated with nourishing ingredients like aloe vera juice, honey, and colloidal oatmeal, a little goes a long way with this ultra-comforting and moisturizing daily scalp oil. Plus, it's handmade in the US, has no parabens or dyes, and is a Leaping Bunny Certified Cruelty Free product!
As I Am Dry & Itchy Scalp Care Oil Treatment uses salicylic acid—a popular skincare ingredient because it's known to eat away at all dead skin that wants to clog your pores and cause unsightly breakouts and oil buildup. I know what you're thinking, why does this matter? I have a flaky scalp! Well, flakiness is an attribute of both dry and oily scalps, making salicylic acid the perfect ingredient to finally clear it up!
This scalp treatment in particular is formulated for kinky, curly, and wavy hair so not only does it soothe dryness and irritation under your weaves and wigs, but it also makes your hair easy to detangle and comb through when you're ready to take your installation down.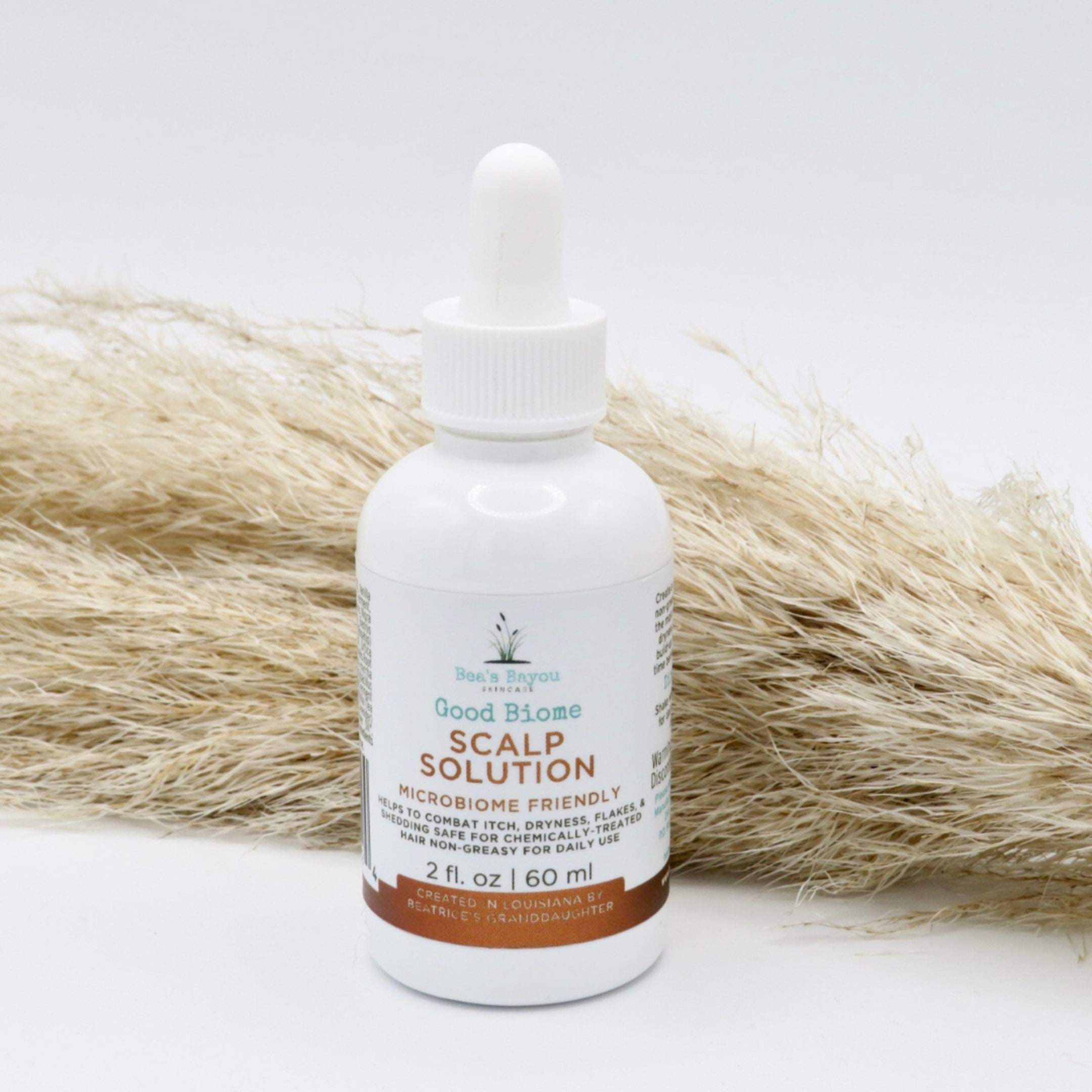 Bea's Bayou Good Biome Scalp Solution is the exact mix you get when science meets soothing. This powerful scalp oil is actually a herbal, liquid leave-in that uses probiotic bioactives to heal your scaly, itchy, and flaky scalp. It's lightweight, so not greasy, and comes in various non-toxic scents like magnolia coconut, praline, magnolia, and even unscented for the hypoallergenic girlies!
The best part? It's not so overwhelmingly strong or heavy that you can't layer it with other hair products! Just spray or rub it directly on to your scalp, let it fully absorb, and then style your hair as normal. Use as much as you'd like to, whenever you'd like to, and watch the healing magic unfold.