Redecorating your home and apartment can get pretty expensive depending on what you'd like to do. It can be as big as renovating your entire kitchen to as small as investing in some cute new throw pillows to make the couch a little more cozy.
Today, we're talking about the small changes that can really make a big difference in your living space. Here are five budget-friendly ideas that'll help you give your home or apartment a major update.
If you don't know, frosted glass is basically just glass that blurs images while still transmitting light. Think: glass shower doors where you can see your silhouette but not the details of your body. It's the same exact concept.
Now you might think you'd need to completely replace your current windows to achieve the frosted glass look, but this isn't exactly true. Yes, you'll need to alter your windows but it'll only take a single aluminum can.
That's right! You can frost your windows using frosted glass in a can. All you have to do is tape off the side of your windows, clean your surface with vinegar, spray, and let it sit.
Just make sure you stay safe in the process by wearing a face mask, spraying in a well-ventilated space, and covering surface you don't want to be sprayed because they may become damaged.
If you're currently renting your living space, chances are that painting your walls is probably not allowed. And if it is, they may want you to stay away from wild colors and patterns and just stick with the basic creams and whites.
And you might be out of luck when it comes to traditional wallpaper, too. I mean, it's not the same as painting, but it does require some adhesive to make the paper stick to the surface of your walls which can be difficult to readjust and even remove.
This is where peel-and-stick wallpaper comes in. It does everything paint and traditional wallpaper does except you place it on your wall like a sticker, and peel it off like a sticker, too!
You have your choice of whatever colors, patterns, and even materials you want. Just select your favorite style and get a whole new look for your home for a fraction of the work and the price.
Have you been furniture shopping lately? Whew! Very expensive. Don't get me wrong, there's definitely some furniture out there that is both stylish and affordable, but the vast majority of it is going to cost a pretty penny.
However, this doesn't mean you have to suffer while you save. Would you believe me if I said there's a way to completely revamp your furniture while saving hundreds and even thousands of dollars? It's true!
This very practical blessing is called a couch cover. Think of it like it's a fitted sheet—but for your couch instead of your bed. It completely covers your couch with the pattern, color, and design of your choice.
And the best part is that you don't have to settle on one cover! They're so inexpensive that you can buy multiple couch covers or slips, and then swap them out when you feel like washing or putting away the others.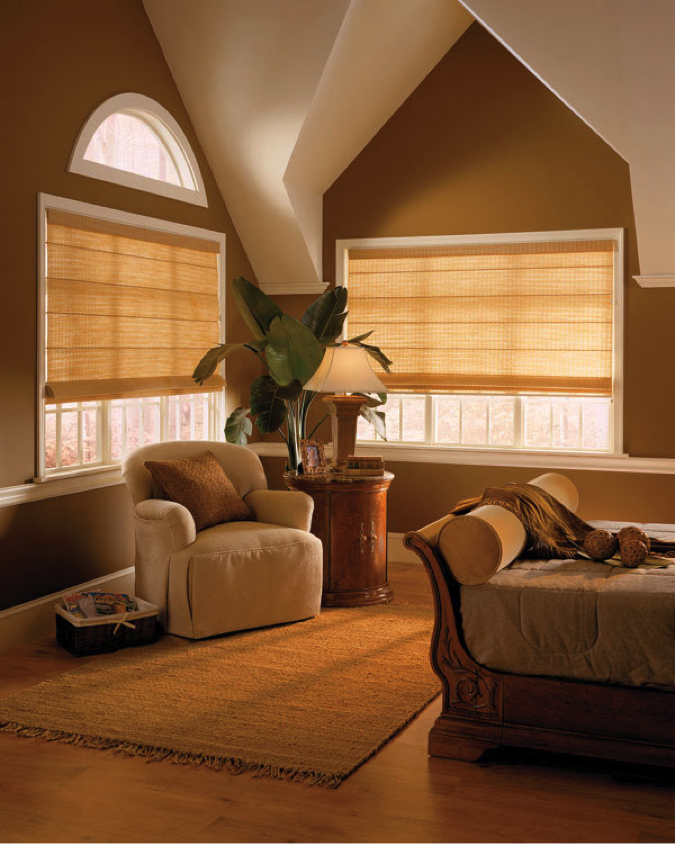 It's not often that we think about replacing our blinds and window shades when redecorating our spaces, but why not? This is one of the easiest ways to transform the look of any room with minimal investment.
Bamboo shades will give your bedroom an earthy feel. Indigo curtains with gold trim will have all the guests who walk through your living room feeling like royalty? And dark blinds instead of standard white? Whew! That's fire.
There are so many things you can do to add an element of style and depth to your windows without breaking the bank. Check in with your manager or property owners to see what's allowed, and then go crazy.
Redecorating your home can be as dramatic as you want it to be, but that doesn't mean it has to also be complex. When we think about changing the flooring in our apartment or house, it sounds like an incredibly daunting project that would take days or even weeks to complete.
That's why temporary flooring is so cool. You can use foam pieces, vinyl, or even tiles to give your floor a completely new look without ripping your living space to shreds.
Plus, it's pretty inexpensive. Flooring installation could run you anywhere between $1,500 and $4,500. Temporary flooring, however, will only cost you about $150 for a whole room. How can you not love that?